Another fabulous Wilma4ever Blog Train is leaving the station today! This month's theme is Shamrock Shenanigans, and there are fabulous goodies to be found! The blog roll is at the end of this post.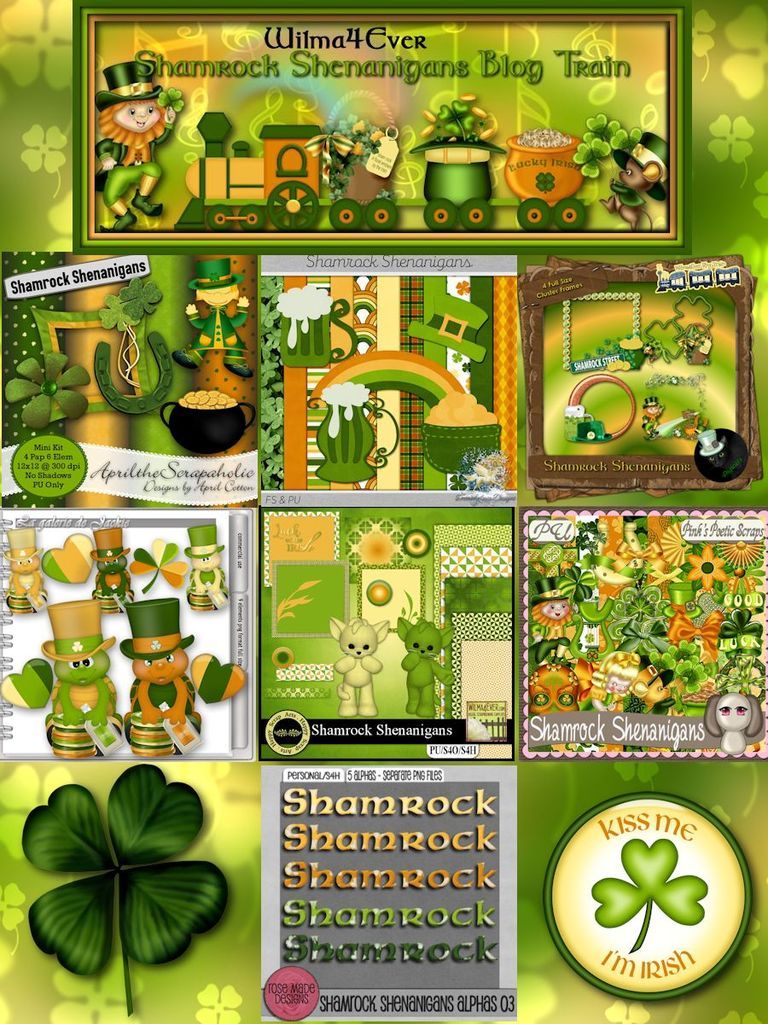 UPDATE 3/27: The Wilma4ever shop is back! You can now access the freebie using the link below.
I have a collection of paper packs, element packs, alpha sets, and layer styles. The alpha sets are in the store now (and on sale for $1 each), and the rest will be available soon.
My contribution to the blog train is an alpha set:
There are five colors of shamrock-scattered chipboard alphas.
There is no download link. This alpha set is FREE for a limited time in my W4E shop only.
We are all on different time zones, so if someone doesn't have a part up yet, please check back later.
Wilma4Ever
(main hub - no download here)
ApriltheScrapaholic
Digicats (& Dogs)
Dreamn4ever Designs
Happy Scrap Arts
La galerie de Jackie
Pink's Poetic Scraps
RoseMade Designs
Designers only, join our train! Click here!
Enjoy the day!
Marcee